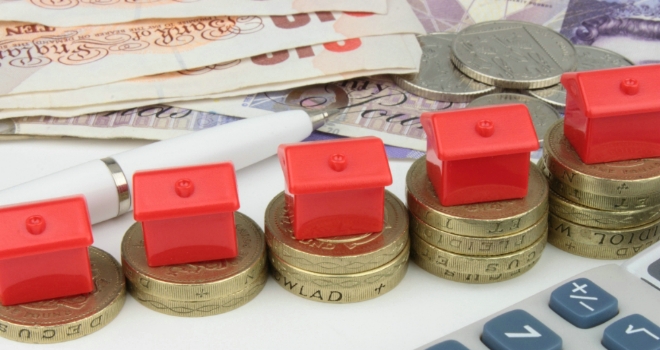 ""
The latest Buy-to-Let Index from Your Move and Reeds Rains has revealed that total returns from buy-to-let properties have risen to the highest levels since November 2014.
Taking into account both rental income and capital growth, the average landlord in England and Wales has seen total returns of 12.0% over the twelve months to January. This is up from 11.2% in the twelve months to December – and now also represents a fourteen-month record, since total returns stood at 12.3% in the year to November 2014.
In absolute terms this means that the average landlord in England and Wales has seen a return of £21,988 over the last twelve months, before any deductions such as property maintenance and mortgage payments. Of this, the average capital gain contributed £13,594 while rental income made up £8,394 over the twelve months to January.
Rental yields have so far proved resilient in the face of price rises. The gross yield on a typical rental property in England and Wales (before taking into account factors such as void periods) is steady at 4.9% in January, the same as in December 2015. On an annual basis, this is fractionally lower than the 5.0% gross yield seen a year ago in January 2015.
Adrian Gill, director of estate agents Reeds Rains and Your Move, comments: "Buy-to-let returns are building and property prices are picking up – as the housing shortage across the UK intensifies. Landlords' balance sheets are looking healthier than at any point since 2014, and property investors are looking at an excellent rate of return from their portfolios. With house prices rising rapidly into the New Year, this acceleration will be a welcome addition to the wealth of landlords on paper, while solid rental yields are underpinning total returns pushing well into the double digits.
Stamp duty premiums on new buy-to-let purchases are the rhino in the room – everyone is talking about the 1st April deadline and the extra purchase costs are perceived by some commentators as potentially hazardous. But this is a little simplistic. Landlords are long-term investors and generally take good advice before making a new purchase, while the real changes will come when some landlords see gradual changes to their tax relief on mortgage interest. The rules around UK property are changing – but there is no bull in the buy-to-let china shop.
Right now in 2016 the big shift is likely to be in favour of existing landlords, potentially at the expense of those planning to start up as a landlord for the first time or expand their portfolio. As such, it will be interesting to see how the rental market responds if there is a disruption to investment in supply.
But this is likely to be a short-term effect. Over the longer term there is a consistent and developing lack of housing for across all tenures, for a spiraling population. Owners and renters alike will see the cost of somewhere to live continue to rise, whether expressed in rents or prices. Stamp duty surcharges could funnel more money from the industry to the Treasury, but ultimately will not change the level of demand from tenants."