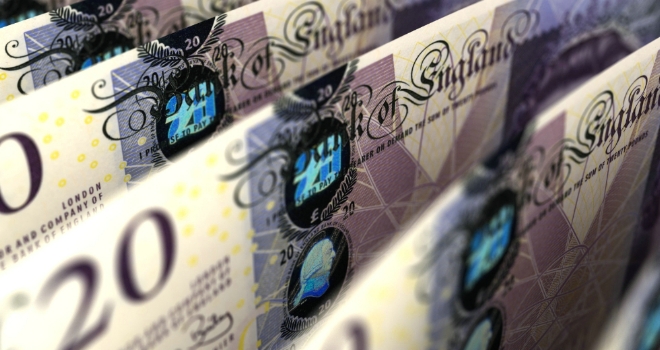 According to the Association of Independent Inventory Clerks (AIIC), the spiralling cost of the average tenancy deposit means independently compiled inventories are now more important than ever.
The Deposit Protection Service (DPS) recently revealed that between April and June the average tenant had to pay a deposit of £970.48 when moving into a rental property. This figure was almost 5% higher than the one recorded between January and March and over 10% higher than the average cost of a deposit during the same period last year.
According to the DPS' data, the average cost of a deposit in the capital rises to almost £1,800.
The AIIC says that as the cost of deposits keeps on rising, landlords and tenants cannot afford to commence a tenancy without an independently compiled inventory.
Inventories comprehensively detail the condition and contents of the property at the beginning of the tenancy and should be signed and agreed by the tenant upon moving in.
Patricia Barber, Chair of the AIIC, had this to say: "With the average renter now paying a deposit of almost £1,000 to rent a property in the UK, it's vital that an independent inventory is carried out in order to protect both landlords and tenants."
Now that there are hundreds, and in some cases thousands, of pounds worth of damage deposits at stake during the average tenancy, deposit deductions or disputes at the end of the contract could be costly for both parties.
An independently compiled inventory can help landlords – or their letting agents – to ascertain the condition of their rental property at the end of a tenancy and any subsequent deposit deductions that need to be made.
Should a deposit dispute occur – the event when a formal dispute adjudication is taken on by one of the three government-approved deposit protection schemes – then a professional and independent inventory will help the acting scheme to make the correct and fairest judgement.
"Landlords who do not have a comprehensive inventory to hand at the end of a tenancy could make it extremely difficult for themselves to claim back funds for damages and lost items," explains Barber.
She also advises tenants to take extra care when checking their inventory to make sure that all items initially listed are present.
"In the event items listed on the inventory are broken or lost, it can often be cheaper for the tenant to replace them rather than waiting till the end of the tenancy," she says.