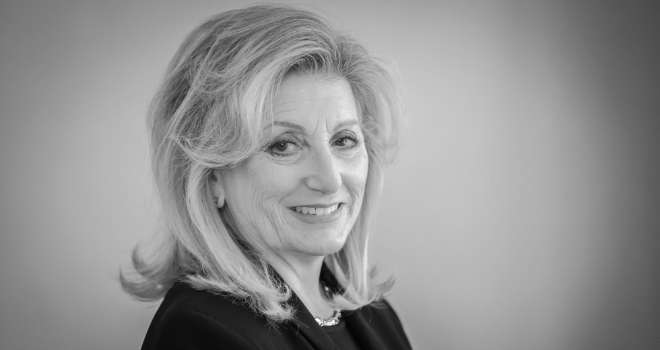 We caught up with Susan Cohen, head of letting for Pastor Real Estate, based in Mayfair
1. Do you think 2017 will see a marked difference in the rental market of luxury properties specifically?
Being located as Pastor Real Estate are, in the very hub of Mayfair, there are a number of amazing super luxury developments in the area both already completed and sold, together with those in varying stages of build which will come to the market over the next two to five years. These buildings will set the benchmark for new build developments, offering new dimensions of luxury, which have rarely been seen up until now. We would expect a small number of these super apartments to gradually filter through onto the rental market, as the demand for ever more luxurious finishes in buildings offering 5* +"hotel" services continues to grow.
2. How does the rental market January 2017 compare to past years?
2017 has begun on an extremely positive note with an unusually high level of enquiries, both from tenants searching for properties to let, and from home owners bringing their properties to the rental market. With sales prices hovering at present, more properties are being offered to let, bringing income to owners who would otherwise have their properties empty. 2016 saw a steadying of rents, with some re-adjustments made in cases where the prices had become unrealistic. However, if early indications are an example, we are looking forward to a brisk first quarter of 2017.
3. Do you think that we will see a steady increase in property rentals this year?
Rental growth is showing minimal increases in prime areas, but as always, pricing and presentation are the key to a successful letting. The choice for tenants is currently good with stock levels across all the price ranges, but only those properties reflecting current market trends and pricing are letting quickly.
4. Do you feel that the rental market has been affected by Brexit and in what way?
Providing London can hold its place as a global financial centre, it will continue to enjoy the benefits of overseas tenants relocating here for work. Thus far, there has been little notable impact of Brexit but landlords will need to remain flexible in their expectations, especially at the upper end of the market.
5. Has the buy to let market been affected in the current market, given the introduction of higher taxes and the uncertainty of the effects of Brexit?
Brexit and the increases in SDLT (stamp duty land tax) have undoubtedly caused some pause for thought in the buy to let market. However, if pricing is sensible, properties, especially those below £1.5m, will remain attractive to overseas buyers who see London as a safe haven for buy to let investment.
6. Do you feel individuals are holding onto their properties more following Brexit? If so, why?
There was a slow down of the sales market throughout PCL (prime central London) last year prior to and following Brexit, with prices beginning to show some much needed re-adjustment. This will have made owners take stock of their choices, either to retain their properties, which for long term investors is usually the case, or to review their prices if they really wish to sell.