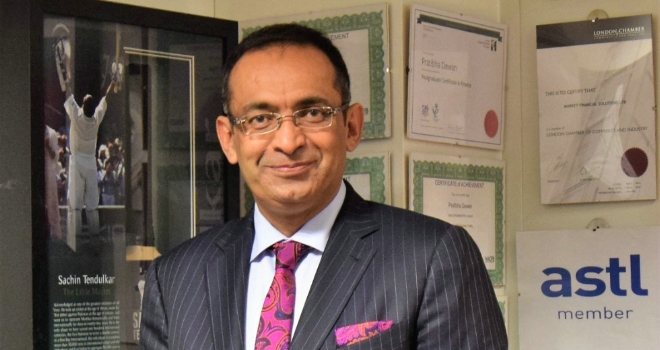 We caught up with Paresh Raja, CEO of Market Financial Solutions
1. How did you get into the loans industry?
Before entering the loans industry, I enjoyed a diverse career extending from professional consulting to the setting up of an independent investment group. Having worked primarily as a senior professional consultant charged with restructuring companies around the world, I always found myself somehow involved in commercial lending and specialist structured finance, with a particular emphasis on property investment. This was a vital time in my career – I was able to help businesses grow by improving efficiency and embedding within them a strategic foresight for the future.
When I decided to establish MFS in 2006, I undertook the exact same approach that I previously did for the clients I was consulting – immersing myself in the key market trends underpinning the loan market at the time and developing a business strategy and structure that catered to the changing demands of the industry.
10 years on, MFS has acquired a respectable market share of the UK bridging market, and while I don't want to give too much away at this point, we have some exciting plans to expand our operations over the coming 12 months.
2. How does MFS differ from its competitors?
MFS has experienced impressive growth over recent years and the reason for this is simple – we specialise in complex bridging cases through a personalised and responsive delivery of service.
In my experience, the "one size fits all" approach is of little value in the bridging market. The industry has thrived on the delivery of tailored loan solutions, and this is something we take great pride in offering at MFS. No matter how complex, intricate or unique a case may be, we focus on providing a bespoke solution directly relevant to the individual needs of our clients.
This is something I do not see as often as you'd expect, and explains why MFS has been able to organically build an extensive network of brokers and clients over the past 10 years. What's more, in an age of online platforms and fintech applications, it's this form of personalised service that people still want to see.
3. What are the biggest issues facing the mortgage market in the current economic environment, and what should advisers be aware of when dealing with clients?
There's no shortage of events affecting the mortgage market in this current economic climate. In Britain, we have experienced one of the most momentous years in recent history with the Brexit decision, and interest rates being set to a record low of 0.25%. At the same time, demand for residential property across the UK remains strong. On 21 March, London property prices hit a record high, and this trend is something we will continue to see in the future.
What concerns me is that traditional lenders are failing to keep up with the changing dynamics of the property market. Independent research released by MFS found that 2.57 million Brits have lost out on a property purchase because another buyer was able to present a more attractive offer. This was despite having an initial offer accepted. Advisers need to be aware that as property demand increases, clients will naturally desire access to fast loans. That's why specialist finance options such as bridging are vital in meeting investor demand.
4. How has the referendum affected the bridging industry?
The Brexit referendum did initially induce some uncertainty and hesitation from investors looking to expand their property portfolio. Some bridging companies were initially affected by this hesitation, but the doom and gloom over a crashing UK property market never came to being. The UK property market has continued to flourish in the nine months following the Brexit decision, and with Theresa May finally enacting Article 50, the ensuing two-year negotiation period will provide greater clarity for investors and developers alike.
5. What are you and MFS hoping to achieve the most this year?
As I mentioned earlier, we have some exciting prospects on the horizon. Core to our activities will be increasing our client base and ensuring that we are able to support investors as they look to consolidate and expand their investment portfolio. We also have a number of exciting research initiatives on the way, which will reveal how investors are addressing political, economic, and industry events throughout the year.
6. What are your predictions for the property industry this year?
Aside from Brexit, one thing the property industry will need to be equipped to deal with in the 2017/18 tax year is the raft of new policy reforms directed specifically at buy-to-let investors. The imposition of stamp duty for additional property purchases last year has dissuaded some investment, and I'm interested to see how the market will react to the tax relief changes on mortgage interest that will be introduced as part of the new tax year on April 6.
That being said, just like in previous years, 2017 presents some fantastic property opportunities for established and prospective investors, and it's important that they are able to access them through fast and effective finance options. I believe that specialist finance will continue to play an important role in supporting the growth of the UK property industry, and I look forward to seeing what the market will deliver for bridging over the coming years.