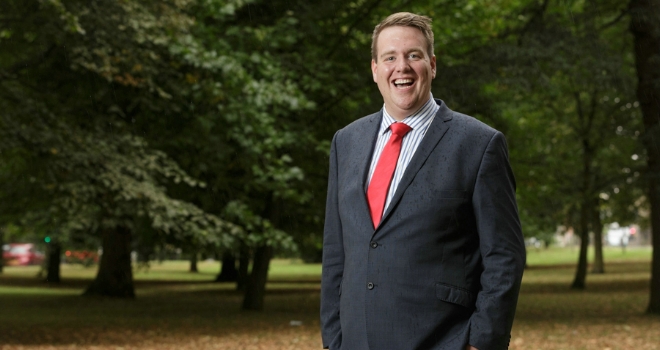 We caugh up with Chris Schutrups, Group Managing Director of The Mortgage Hut.
Why did you start The Mortgage Hut?
I've been a stockbroker, bank manager and non-regulated seller. Many of the jobs in financial services are sales focused and a fair amount of companies in this sector don't always have the customer at the forefront of what they do. Running a mortgage business is a fabulous job, as you aren't really selling the mortgage, you are selling yourself. I started The Mortgage Hut with the aim of providing a fabulous customer experience, which was affordable for clients and gave them clear, simple and honest advice.

What makes The Mortgage Hut different from competitors?
We're one of the fast growing brokerages in the UK and lead the way with the use of innovative technology to improve the experience for our customers. With 11,000 products from 90 lenders, we're able to help even the most complex mortgage application. We work in niche sectors such as contractors, the police and airline staff, as we have specialist teams who understand their income streams, allowing us to have better customer outcomes and help more people. We have been able to rapidly grow our share of police and airline mortgages and are now sitting as the no 2 broker in these niche markets.

What challenges do you think the property market faces in the remainder of 2017?
We've got political uncertainty, a decline in consumer confidence and a potential rise in interest rates. This could slow down the housing market and enable for some essential price readjustment which will be good news for property buyers.
What do you love about the property market?
Property is essential to life as we know it, whether it be a first time buyer purchasing a new build property, or a property investor buying an old pub to convert to flats. The UK economy relies on a strong property market and our almost obsession with property, makes us unique to any other country.

What do you hate about the property market?
A lack of joined-up thinking. We should promote better working relations between estate agents, financial institutions, property developers and surveyors.

What property headline would you most like to read this year?
Help to Buy extended to 2025. Many house builders are reporting that first time buyers using help to buy account for more than 60% of the purchases on their sites. It is crucial that some form of support continues, as the supply and sale of new homes is heavily dependent on first time buyers