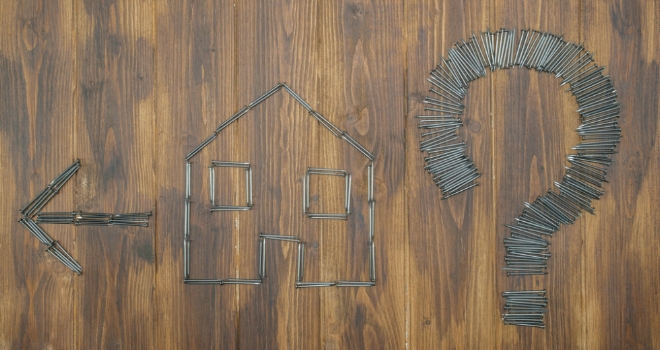 ""
Do you feel like you've outgrown your home, or are you simply aching for a change of scenery? It's a common dilemma faced by homeowners when their property no longer suits their needs: whether it's better to move or simply improve.
Marc Benger, co-founder of online home removals comparison site, comparemymove.com, breaks down the key considerations for both options.
So, should you sell?
In recent years house prices have become a national obsession, and as a result mortgage lenders produce forecasts with the same regularity and precision as the Met Office.
According to every major index house prices are already at record levels, and the forecasts for this year show they are set to continue to grow, although at slower rates than in 2015.
Halifax, the country's biggest lender, has said prices will rise by between 4 and 6 per cent over the course of this year, in part driven by the continued imbalance between supply and demand.
So, a buoyant market driven by high demand makes 2016 a good year to put your property up for sale.
…or not sell?
However, the continuing affordability crisis, which has seen prices across the UK rise to the equivalent of 5.31 times average earnings, could price many potential buyers out of the market.
Despite record low mortgage rates, buyers are having to save more for their deposits to get a loan than ever before.
This could seriously hamper your ability to sell, particularly if you are looking for a quick sale, and might mean you have to lower your expectations when it comes to the asking price.
Revamp your property
To improve your chances of selling your home, there are a number of things you can do to make it more appealing to potential buyers.
Installing a new driveway, kitchen or bathroom is a quick and cost-effective way to boost your property's value and attractiveness.
Other quick wins include making more space (by knocking two rooms into one for example), tidying up the garden and creating more light (natural or artificial).
Stay put and maximise what you've got
If you're happy with where you live but fancy a change, there are plenty of things you can do to spruce up your space.
Converting a spare bedroom or an attic – into an office or a games room for example – could help give an underused room a new lease of life.
Or if you feel your house is on the small side, you could create a totally new space by building an extension - planning permission dependent of course.
However, you should always seek advice from an estate agent as to how this could affect the value of your home in case you ultimately do decide to sell.
The verdict
Whether you should move or improve ultimately comes down to a personal choice. Homes are more than just bricks and mortar – they are living spaces full of memories and mean more to most people than mere financial investments.
If you feel it is time for a change, your gut feeling is often what makes the most difference. You may decide to go for the more expensive of the two options because your life and happiness are more important to you than your savings.