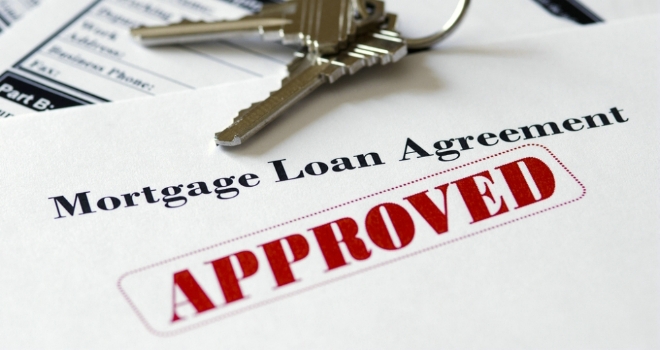 ""
The latest Bank of England Money and Credit report has revealed that the number of mortgage approvals hit 74,581 - higher than December's figure of 70,837 and the average of 70,221 over the previous six months.
The number of remortgage approvals rose from 41,708 in December to 42,228.
Net mortgage lending also rose, up from £3.2 billion in December to £3.7 billion in January.
Richard Sexton, director of chartered surveyor e.surv comments: "Short and sharp, a buy-to-let blitz is lifting house purchase approvals to a two year high. Landlords only have a few months left before the tax changes in April, when more punitive stamp duty charges on new purchases will come into play. We are seeing a last-minute lift in lending as landlords push through their purchases before this deadline.
Other economic elements are also underpinning a strong core of mortgage lending. Wage growth continues to track above inflation, meaning buyers have more to spend. A wide array of mortgages offering record low rates means there are plenty of options for those seeking finance – importantly including buyers with only small deposits. And the threat of a rate rise is once again fading into the distance.
The wider global context will also make its mark. As talk of Brexit heightens, and sterling starts to slip against the euro and dollar, overseas investors may be re-encouraged to buy into Britain's 'safe-haven' property market – which could add a further element of competition to an already crowded market."
John Phillips, group operations director of Spicer Haart and Just Mortgages said: "The recent hike in mortgage borrowing over the last six months has resulted in an increase in loan approvals for both house purchase and remortgaging. It is possible that this increase has been driven and boosted, in part, by the impending increase in stamp duty, and this has contributed to the current upward pressure on mortgage approvals.
However, it is clear that lending increases as buyers' confidence increases. This rise in mortgage borrowing could also be a result of market fundamentals including consumer confidence, strong real income gains and, with mortgage rates expected to fall again, it is likely to remain on an upward trend."
Peter Williams, Executive Director of IMLA, commented: "The mortgage market continues its momentum in January, with remortgaging taking the lead. The number of remortgage loan approvals rose by 33% year-on-year, while approvals for house purchases grew 22%. January 2016 also achieved the highest number of total monthly approvals since January 2014.
The value of remortgaging rose 45% over the previous year, despite the growing speculation that a base rate rise will be pushed back as far as 2019. The threat of a rate rise is no longer driving the remortgaging uplift – instead it is being supported by homeowners looking to improve their financial situation through cheaper monthly repayments. In particular, landlords are preparing for fewer tax reliefs – like the loss of the wear and tear allowance and restriction of mortgage interest deductability. Accessing cheaper deals through remortgaging will help offset these when they come into place. With rising homeowner equity and a range of competitive deals in the market, homeowners have also been determined to capitalise on currently low rates and intense market competition amongst lenders.
The stability in lenders' mortgage funding continues to improve. While the government and the Bank of England have supported funding the market, an increase in retail deposits over mortgage balances is underpinning improved mortgage lending, with the savings inflow exceeding that lending by £215bn or 17% in the last quarter of 2015."
Adrian Gill, director of Reeds Rains and Your Move estate agents, had this to say: "This January spike in mortgage approvals was definitely the starting gun for a fast-moving spring. Interest rates aren't going anywhere fast – and while cheaper mortgage deals stick around, buyer demand is chomping at the bit. With all the various government initiatives now in place, many first-time buyers consider this their best shot at making the finishing line and purchasing their own home – and they are upping the ante to make sure they don't miss out.
But in reality, the going at the moment favours sellers. Those looking to put their home on the market haven't been in such a strong position since before the recession. House price growth is gaining strength on both an annual and monthly basis, and with an army of eager first-time buyers waiting in the wings it's a brilliant time for existing homeowners to be advancing up the property ladder. Ultimately, activity levels won't be able to keep up the pace unless there's a steady stream of homes for sale entering the ring."
Steve Griffiths, Head of Sales and Distribution at Kensington, commented: "These figures show a strong start to the year for lending, as well as a move towards a 'new normal' for this sector. However, whilst it is good to see more people securing the mortgages they need, we need to make sure that this growth is not just limited to individuals that tick the boxes of high-street lenders' standard mortgage applications."
Stephen Smith, Director, Legal & General Housing Partnerships, added: "It is clear to see that demand for home ownership is still rising in what looks to be a strong start to 2016. Remortgaging has also seen a relative increase for the second month in a row, with more homeowners taking advantage of the competitive deals currently on offer. We expect to see these figures continue to climb as many potential second home owners and landlords hurry to complete before the Stamp Duty changes are implemented in April."
Martin Stewart, managing director of London Money, said: "The beginning of 2016 has been far busier than usual in the mortgage market, but between now and June activity is likely to slow as the possibility of Brexit makes people more cautious.

Growing concerns around the UK economy will only temper demand further.

While buy-to-let may drive activity for another month or so, the smart money knows that it's a dead man walking. The worry is that many amateur landlords still haven't quite understood the full impact of reduced mortgage interest tax relief. It seems many will learn the hard way.

The remortgage market is also active at present although this is more because people are after the best rates than concerns about rate rises.

Although remortgage levels are up slightly, there is an increasingly blasé approach to interest rate rises that could come back to bite many people."