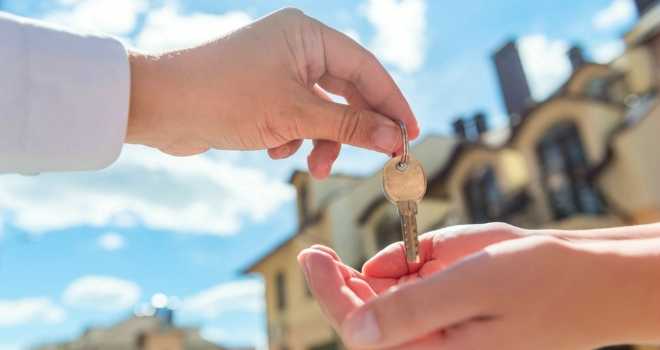 "As house prices continue to rise, the dream of owning a home becomes harder and harder to reach for so many people"
The latest research from MoneySuperMarket has suggested that prospective homeowners in some areas of the UK would need to save for 27 years before they could afford to buy in the area they currently live.
As you would expect, the situation is particularly bad in London, with boroughs in the capital occupying 16 of the top 20 spots requiring the biggest house deposits relative to their average salaries.
MoneySuperMarket analysed average house prices and average salaries to work out the average required deposit needed to buy a house across 441 local authorities in the UK.
According to the analysis, the local authority of Kensington and Chelsea is the most unaffordable place to live in the UK. House prices in the area are on average £1.3million and an average salaried couple would need to accrue a 52 per cent deposit (£688,772) before buying in the area. With the combined salary of a couple living in the borough averaging £147,918, people can expect to wait approximately 23 years before they've saved enough to buy a home.
Westminster and Camden follow Kensington and Chelsea in the list of unaffordable places, requiring deposits of £554,996 and £490,738 respectively. In Camden, where the average deposit figure is 56.60 per cent, that equates to saving for 27 years, the longest of any area in the UK.
Outside London, South Bucks, Chiltern and Elmbridge feature prominently in the top 20, with all requiring deposits of over £200,000. To add insult to injury, in 93 local authorities (20 per cent) the average minimum deposit needed is greater than £50,000, and in 51 it's over £100,000.
Sky high deposits needed
The analysis also revealed that in 75 local authorities, an average salaried couple would need to find more than a 20 per cent deposit to buy an average priced house and, worse still, in 39 local authorities a couple would need to save more than a 30 per cent deposit to buy an average priced house. In total, there are 34 local authorities in which it will take prospective homeowners 10 years to afford the minimum deposit needed to buy in their borough.

Kevin Mountford, banking expert at MoneySuperMarket, said: "As house prices continue to rise, the dream of owning a home becomes harder and harder to reach for so many people. For those who want to take their first steps onto the ladder, reaching the minimum deposit levels required causes serious financial strain and, as our analysis highlights, many might be priced out of their desired area. Similarly, for those who already own their own home but are looking to take that next step up the ladder, the stretch could be a bigger burden than anticipated.

It is important to strike a balance when relocating and prospective buyers shouldn't stretch themselves too far. For those who want to maximise their chances of securing their dream home in their dream area, paying off debts is the best way to start, as existing borrowing will be taken into account by a lender when it comes to applying for, or extending, a mortgage. Reducing the amount you spend each month could also help when it comes to boosting the amount a lender thinks you can afford to borrow.

When comparing mortgages, it's vital to work out the total cost over the term of the deal, taking both rates and fees into account. Don't automatically be put off by high fees, as it may be worth paying them to benefit from lower interest rates. Costs can vary greatly between providers, so taking the time to shop around and work out the total amount you have to repay over the term of the offer is essential."