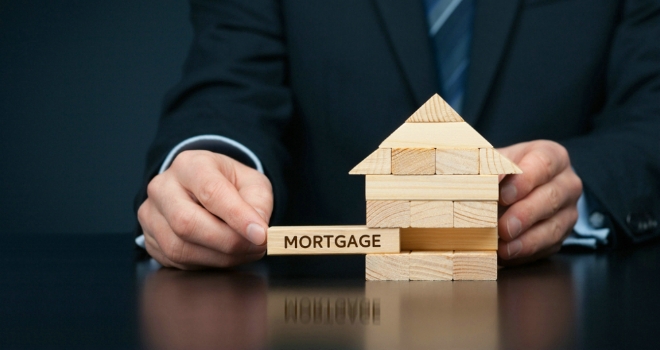 The latest data from UK Finance has revealed that mortgage arrears fell to a new record low during Q1 this year, 8% fewer than in the same period a year ago and the lowest level since 1994 when records began.
According to the figures, there were 78,800 homeowner mortgages in arrears of 2.5% or more of the outstanding balance in the first quarter of 2018.
Within the total, there were 24,100 homeowner mortgages with more significant arrears (representing 10% or more of the outstanding balance), 3% fewer than in the same quarter of the previous year.
There were 4,500 buy-to-let mortgages in arrears of 2.5% or more, 6% fewer than in the same quarter of the previous year. 1,200 homeowner mortgaged properties were taken into possession in the first quarter of 2018, unchanged from the same quarter of the previous year.
However UK Finance has raised concerns that the recent changes to Support for Mortgage Interest from a benefit to a loan, as well as any further rate rises, "risk causing a reversal of this trend".
Jackie Bennett, director of mortgages at UK Finance, commented: "The number of mortgages in arrears is at its lowest level since records began while possessions remain at a historic low. This has been helped by low interest rates and lenders supporting borrowers through periods of temporary financial difficulty wherever possible.
However, the recent change to Support for Mortgage Interest from a benefit to a loan, as well as potential pressure on households from a future base rate rise, risk causing a reversal of this trend as the year goes on. Only a small minority of those eligible for the SMI loan have taken it up so far. Lenders will proactively help borrowers in receipt of Support for Mortgage Interest to see if there are other ways to make up their payments if they do not want to take out the loan.
As ever, customers should not hesitate to contact their lender if they anticipate any payment problems and want to discuss what options are available. Repossession is always a last resort."
Jonathan Harris, director of mortgage broker Anderson Harris, says: "Mortgage arrears are at a record low, which is encouraging.
Yet there is no room for complacency. Possessions may be declining but that can change and borrowers need to be prepared. We suspect that when it comes to their finances there are many people who don't have a buffer to tide them over should they get into difficulty.
Borrowers must plan ahead and consider how they will cope if interest rates rise. Fixed-rate mortgages are still great value and remain competitively priced. It is also vital that borrowers keep their lender in the loop if they are struggling to pay their mortgage. Lenders are being flexible and showing forbearance but it is much easier and less stressful to come up with solutions early on than further down the line when options may be much more limited."
Mark Pilling, managing director of Spicerhaart Corporate Sales, had this to say: "It is encouraging to see the number of mortgages in arrears is at a record low and possessions are continuing the downward trend that we have seen since the financial crisis hit a decade ago.
This is most likely because lenders are now making much more of a concerted effort to help those who are struggling to pay their mortgages get back on track - rather than moving to the repossession route – combined with a prolonged period of low-interest rates which has kept mortgages more affordable.
However, we could now see things start to shift. Many of those who took out interest-only mortgages are coming to the end of their terms with no way of paying off the capital. And with house prices falling in many regions, they will find they have less equity in their homes than they had hoped. This could cause problems as they try to sell or remortgage to pay off the debt.
There is also the Support for Mortgage Interest (SMI) issue. Last month, the SMI benefit stopped and was replaced by a loan. Around 124,000 homeowners were part of that scheme, and only a small number have signed a new loan agreement, so will have lost their payments. This could mean that thousands of homeowners may struggle to make their mortgage repayments in the coming months, with many even going into arrears.
With this in mind, combined with the threat of a base rate rise and the fact wage growth remains stagnant, lenders need to be keeping a close eye on their clients' ability to keep up their repayments and engage with third parties to look after every borrower's best interests."
Jeremy Leaf, north London estate agent and a former RICS residential chairman, says: "These figures are interesting because they show a housing market which, although softening, is unlikely to collapse anytime soon, despite all the gloom and doom we have seen over the past few days in Halifax and RICS data.
One of the precursors of a more significant correction in property prices is more forced sales and clearly we are not seeing, or likely to see, that at the moment, particularly while mortgage rates are so low, wages are actually creeping up ahead of inflation and employment numbers remain strong."