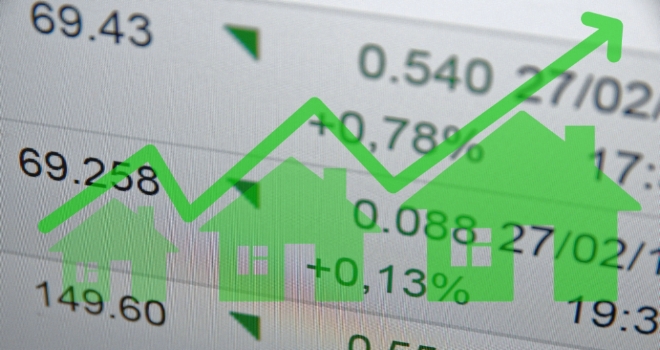 ""
The latest BBA data has revealed an enormous leap in gross mortgage borrowing - 38% higher than a year ago and the highest since mid-2008.
The report highlighted that the number of mortgage approvals had risen 33% annually, with remortgaging up 42% and house purchase up 27%.
Richard Woolhouse, Chief Economist at the BBA, said: "The start of the year has seen a significant rise in mortgage borrowing. It seems that this has been driven, in part, by borrowers looking to get ahead of the increases in stamp duty for buy-to-let and second home buyers scheduled to come into effect in April."
Brian Murphy, Head of Lending at Mortgage Advice Bureau (MAB), had this to say: "There is plenty of appetite among borrowers and lenders alike in the mortgage market, with January seeing a post-recession high in borrowing. As the BBA suggests, this has been driven in part by a growth in demand from buy-to-let investors looking to access the market ahead of April's changes to stamp duty. The record low mortgage rates available on the market have also contributed to this spike in activity and have helped encourage borrowers to lock in to very affordable deals.
For those who meet lenders' criteria and are fortunate to afford a deposit, there have been few times like the present to borrow. Not only are rates extremely low, but consumers can also choose from a huge range of different mortgage products tailored to their individual needs. Recent research from Mortgage Advice Bureau reveals that the number of mortgage products reached more than 17,000 in January 2016 – the highest level seen since 2008*.
Despite the continued growth of mortgage lending to homebuyers, policymakers need to work hard to ensure that first-time buyers and borrowers with modest incomes are supported, and that homeownership is achievable on a wider scale."
Rob Weaver of property crowdfunding platform, Property Partner, said: "The sharp spike in mortgage borrowing in January was almost certainly a result of the stampede to beat the buy-to-let stamp duty deadline. But in the mad rush to beat the April deadline, are borrowers fully aware of how the government's tax changes will impact their profits further down the line?

In a recent survey of landlords, we found that a startling 27% had little or no awareness of the radical changes coming. The phased withdrawal of mortgage interest tax relief could be a sting in the tail for many buy-to-let investors. Factor in interest rates rising, even by a small amount, and buy-to-let profitability could be decimated as mortgage interest relief is phased out.

Anyone investing in traditional buy-to-let at the current time needs to be going in eyes wide open and with complete knowledge of how the forthcoming tax changes will impact their portfolio in the short to medium term."
Richard Sexton, director of chartered surveyor e.surv, comments: "Mortgage lending levels keep moving in the right direction – encouraging more people to take advantage of the house purchase funding options on offer and make the leap onto the property ladder. Delayed interest rate hikes, continually low inflation and higher employment have all brought an element of stability into the market, but it's not all smooth sailing ahead – stamp duty changes are creating uncertainty, particularly for the buy-to-let sector.
Speculation on the outlook for this sector is causing a knock-on in lending. Ahead of looming tax changes, buy-to-let lending is enjoying a boost. Post April, the sector will no doubt persist but there is a degree of thoughtfulness among prospective landlords. And it's not all about buy-to-let. Homeowners seeking a second home will also be affected. These impacts appear to have created a short term uplift in related buying activities."
Adrian Whittaker, Sales Director at New Street Mortgages, commented: "It is good to see such a significant year-on-year rise in lending as more people look to invest in a property. However, with rising competition for a limited supply of housing borrowers and brokers need to be certain of a lender that can process a mortgage as swiftly as possible.

It is crucial that as an industry we support brokers in this race, updating our propositions with the latest technology and digitising documents to give intermediaries the surety and speed they want when it comes to finding their client the right mortgage."