Gross mortgage lending hits £17.6bn in Feb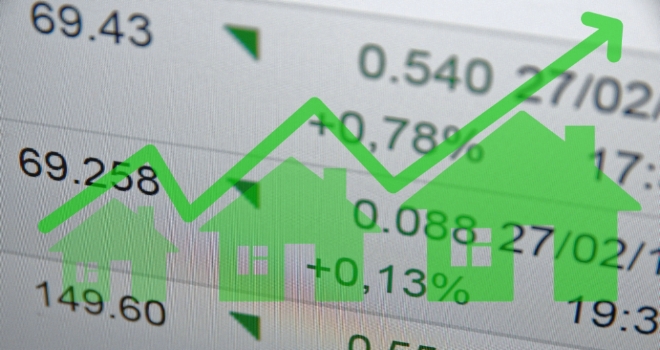 New data from The Council of Mortgage Lenders has revealed that they estimated that gross mortgage lending reached £17.6bn in February.
This is 5% lower than the £18.5bn seen in January but 30% higher when compared to February 2015 (£13.6bn) and the highest lending total for a February since 2008 when gross lending reached £24.1bn.
Mohammad Jamei, CML economist said: "Lending continues the year on a positive note, with our monthly estimate showing an increase of 30% in February compared to a year ago. This growth rate is in line with what we saw in the closing months of 2015. The recovery is being underpinned by market fundamentals in the UK, as wages grow and unemployment falls, helped by government schemes and competitive mortgage deals.
But we think it unlikely that there will be any significant acceleration in lending. While there may be a slight current boost to lending as some transactions seek to complete before the 1 April tax changes in the buy-to-let-sector, this is likely to be followed by a slight fall in activity. Affordability pressures continue to weigh on activity, as does the low number of properties coming on the market, though this has been improving very recently."
Andy Knee, chief executive of LMS, comments on the CML gross mortgage lending figure, February:

With gross mortgage lending at an eight year high, the market remains robust. Apart from the slight dip in activity expected following the Stamp Duty Land Tax (SDLT) changes on April 1st, all factors are working in the market's favour. Despite a delay in the base rate rise, the remortgage market in particular is likely to continue unabated, with homeowners sitting on record housing equity and capitalising on the hugely competitive rates currently available.

Mark Carney has recently stepped in to call the EU exit a 'domestic risk' to overall financial stability. Whether or not this will be the case will unfold in the next few months but for now it appears the mortgage market remains – for the meantime – untethered by any Brexit speculation."
Responding to the data, Henry Woodcock, principal mortgage consultant at IRESS, said: "With February marking the 7th year of record low interest rates, competition among mortgage lenders heated up with 2 year fixed rates below 1.7%. Remortgaging figures have strengthened as borrowers who are hedging their bets on continued low rates, take advantage of low mortgage deals. The rush of buy-to-let landlords and those buying a second home, looking to beat George Osborne's increases in stamp duty, has led to high levels of gross lending in February.
Although gross mortgage lending in February was slightly lower than in January, I think we'll see an upward trend in March, but lending may dip in the second quarter as effects of stamp duty changes and the introduction of the mortgage credit directive come into play. Market jitters as the EU vote comes into view may also affect lending."
Peter Rollings, CEO of Marsh & Parsons, comments: "The mortgage market knocked it out of the park in February, with lending up by nearly a third year-on-year. We're on the final stretch now before the April 1st stamp duty changes come into force, and this has frontloaded buy-to-let lending into these early months of the year. But once the deadline passes it will quickly revert to business as usual, and a subsidence in buy-to-let borrowing will likely water down the growth in the mortgage market.
The Chancellor is certainly laying the long-term foundations for future mortgage lending levels, with the Lifetime ISA announcement just the latest guise to help first-time buyers save up for a deposit and get onto the property ladder. But these savers are a long way down the pipeline, and in the immediate term, borrowing is more likely to feel the brunt of measures affecting the buy-to-let market. Property investors were completely overlooked in the Budget, and the Chancellor's move to exclude landlords from the tax break on capital gains seems at odds with the need for greater supply of property on the market. Any measure that discourages and disincentives selling homes is not helpful in the current climate, and for buyers trying to keep track of house prices."
Join our mailing list: