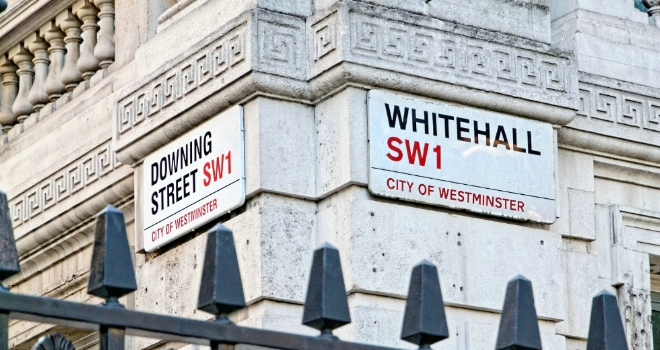 "This government is committed to increasing housing supply and halting the decline in affordability"
Communities Secretary Sajid Javid has today (5 January 2017) unlocked £7bn in a dramatic expansion of the government's affordable housing programme to meet the diverse housing needs of the country.
Housing providers can now apply for a share of the fund, which was allocated an additional £1.4 billion at the Autumn Statement to deliver 40,000 new affordable housing starts across the country.Alongside this extra funding, the government is expanding the existing affordable homes programme to offer a wider range of ways of helping people into home ownership and to provide support for those that need affordable housing.
By expanding the variety of tenures available, which now includes Affordable Rent, Shared Ownership and Rent to Buy, the programme will help meet the housing needs of a wider range of people in different circumstances and at different stages of their lives.This includes homes for Rent to Buy which will be let with rents set at or below 80% of the local market rent for a set time period, giving tenants the opportunity to save for a deposit and then the option to buy their current home.
Sajid Javid, Communities Secretary, said: "This government is committed to increasing housing supply and halting the decline in affordability.Our newly expanded affordable housing programme, turbo-charged by a multi-billion pound investment, will allow housing associations to build more homes in places where they are most needed, particularly for families who are just about managing.By encouraging the delivery of more homes under a variety of tenures, we can create a housing market which truly works for everyone, meeting the diverse housing needs of this country."
Gavin Barwell, Housing Minister, said: "Up and down the country we are investing more in affordable housing to help make the dream of home ownership a reality for thousands more tenants.This includes opening up the housing market to younger people and providing decent, affordable homes for rent for those who cannot afford to buy."
Sir Ed Lister, Homes and Communities Agency (HCA) Chairman, had this to say: "The HCA is leading the government's drive to increase the scale and pace of delivery of housebuilding. The expanded affordable housing programme will help us continue to work with both housing associations and developers new to this area of the housing market to increase the availability of affordable homes.
The expanded programme will also allow providers the flexibility and agility to respond to local needs and markets. This will boost housebuilding by encouraging providers to deliver a mix of homes for both affordable rent and low-cost ownership that is most suited to each place.More will also be announced in the housing white paper out later this month."
CML director general Paul Smee said: "Today's announcement can deliver the tenure flexibility that providers of social housing have been calling for, and which will help address the housing affordability challenges faced by many people today. Our recent research reinforces the argument that shared ownership, for example, is the only means of buying for some would-be home-owners.
As ever, the CML stands ready to help develop schemes that lenders can support. In pushing forward with its plans, the government needs to strike the right balance between widening tenure options and introducing schemes that are workable for lenders and avoid unnecessary complexity. We look forward to seeing more details in the forthcoming housing white paper, and to working with the government in addressing the UK's housing challenges."