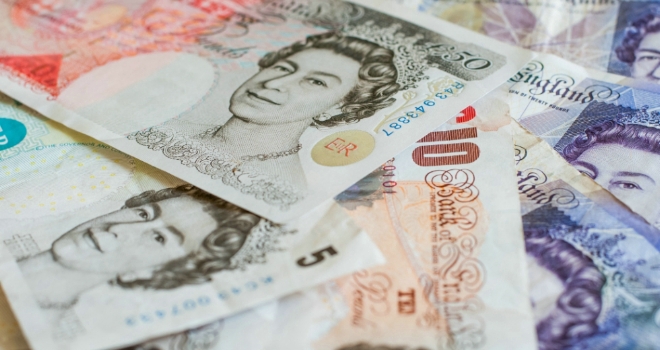 ""
The Council of Mortgage Lenders estimates that gross mortgage lending reached £17.9bn in January. This is 9% lower than December's lending total of £19.8bn, but 21% higher than the £14.8bn lent in January last year.
This is the highest lending total for a January since 2008 (£25.2bn).
Commenting on market conditions in this month's market commentary, CML economist Mohammad Jamei said: "Lending started the year on a positive note. Our monthly estimate is 21% higher than a year ago, with the current growth rate in lending similar to the closing months of 2015.
UK market fundamentals are helping to underpin this recovery, with real wage growth, an improving labour market, competitive mortgage deals, and government schemes all supporting household demand. We still only see limited upside potential going forwards, as the number of properties for sale on the market remains low and affordability pressures weigh on activity. Upcoming tax changes in the buy-to-let sector are adding an element of uncertainty to the market."
Richard Sexton, director of e.surv chartered surveyors, comments: "Now is a promising time for borrowers, with mortgage loan options increasing and an ongoing commitment from lenders to help aspiring homeowners.
Short term, Buy-to-let lending has taken centre stage. Over the next couple of months, all eyes will be on the sector and the impact of the stamp duty changes. But lending to first-time buyers should also be stealing some of the limelight. It's been a bright January for new homeowners with small-deposit loans totalling 12,388 in January – up almost a third year-on-year, so all buyers are benefitting from a benign lending environment.
Driving buyer activity are real economic changes – higher employment, higher wages and perhaps most crucially stronger government support. Whilst the various Help to Buy schemes may not be able to claim all the glory, they are a clear sign of ongoing support for the market from the government.
The question is, can these lending levels last? After the surge ahead of the stamp duty deadline, underlying problems such as limited supply and spiralling house prices could be barriers to prospective homeowners once again. In particular, while lending is buoyant, the number of new property listings remains relatively low. Both buyers and sellers must remain committed to the market to avoid stagnation."
Andy Knee, chief executive of LMS, comments on CML gross mortgage lending, January: "Gross mortgage lending hit £220bn in 2015, an 8% increase over 2014 and the largest amount since 2008. The mortgage market has learned from previous mistakes and is more secure due to stricter lending criteria for borrowers yet the market clearly still has a long way to go before its performance returns to pre-recession levels.

With lending higher than January last year we've got off to a good start in 2016, despite global and economic uncertainty. Questions linger about whether this January rush to lend is driven – in part – by the buy-to-let market, with investors eager to complete purchases before the Stamp Duty change kicks in. While this is undoubtedly part of the equation, we're confident the increase in activity is also part of the general growth we're experiencing as we head back to pre-recession levels. So what could have been a subdued market in the face of economic turmoil and the possibility of a Brexit, is instead outperforming last year."
John Philips, group operations director of Spicer Haart and Just Mortgages says, "Gross mortgage lending has seen a significant jump and is up by more than 20% year-on-year because of UK market fundamentals, as well as strong wage growth, low inflation and competitive mortgage deals.
However, affordability pressures are still proving to be a hindrance and due to a growing population, there is still a desperate need for the UK to build more homes in order to meet soaring demand.
As well as some uncertainty around the buy-to-let sector due to impending tax changes, the middle and upper markets are in short supply and more and more people are holding on to properties longer. In addition, the older generation looking to downside are unable to find anything due to demand from buy-to-let investors and first-time buyers. It's a catch-22."
Brian Murphy, Head of Lending at Mortgage Advice Bureau (MAB), comments: "Mortgage lending in 2016 started with a bang: the highest figure for a January seen since 2008 and a fifth higher than a year ago. Consumers remained in a favourable position at the start of the year, with excellent deals available thanks to rock bottom mortgage rates and a significant range of products to choose from.
However, not all aspiring homeowners can share this rosy outlook. Some are unable to enjoy what the current market has to offer as they do not meet the affordability requirements enforced by the Mortgage Market Review. With demand in the property market hotting up, soaring house prices will further stretch homebuyer's dreams.
First-time buyers are too often the losers in today's market. However, the Government's recently launched Help To Buy ISA has provided a breakthrough for those needing extra assistance in saving up for a deposit. Schemes designed to promote affordable housing will also provide an extra lifeline. In the long-term, pressure on housebuilding is key to tackling the supply shortfall and to help those priced out of the market due to high demand."