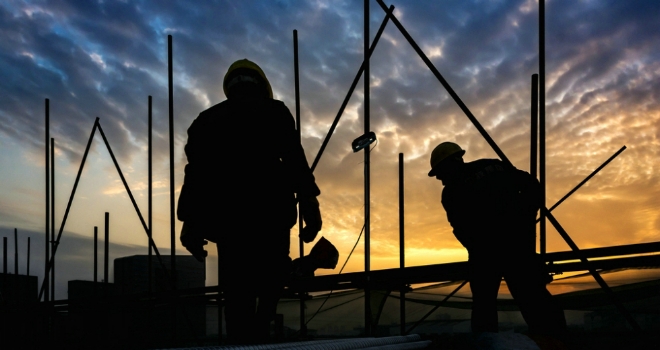 "As well as promoting development finance, the government should explore a scheme that guarantees loans to SME builders"
The latest research from the Intermediary Mortgage Lenders Association has found that the majority of mortgage lenders and brokers believe that greater government support for lending to SME housebuilders would help fix the UK's lack of housing supply.
IMLA found that 61% of lenders and 57% of brokers believe that government support for development finance would improve the lack of housing supply.

In the run-up to the general election on 8th June 2017, IMLA is urging policymakers to support lending to small and medium-sized housebuilders. Successive governments have failed to address the supply-side issues challenging the UK housing market, despite an array of different initiatives. IMLA was critical of the government's recent Housing White Paper, which was published in February 2017, on the basis that while it rightly highlighted the lack of housing supply it failed to offer significant substantive solutions. Data from the Department of Communities and Local Government reveals that new house completions were down 1% in the year to December 2016 compared to the previous twelve months.

SME housebuilders have said that obtaining finance is one of the principal challenges they face when it comes to delivering new homes. According to a report from the National House Building Council Foundation (NHBC), 'Small house builders and developers: Current challenges to growth', the availability of development finance is the biggest concern of 20% of SME builders and developers, and the second biggest concern of a further 18%. According to the report, these concerns relate to the cost of finance, the availability of finance, and unfavourable loan-to-asset ratios. Furthermore, some builders suggest they have a poor relationship with lenders – although this is reported to be improving.

IMLA's research among lenders found that they view a higher risk of builder default as the biggest challenge when it comes to providing development finance, with 44% of lenders identifying this as a key problem. This is followed by a lack of builder appetite for traditional models of debt due to a preference for mezzanine finance, which 35% of lenders identified as a key issue.
In IMLA's view, there is a clear need for the government to support the growth of development finance as a means of addressing the housing crisis. Given lenders' fears of SME-builder default, a government-backed guarantee of loans to SME builders is one policy that should be explored, which will give both lenders greater confidence. Furthermore, the government should also examine giving further support for lending to SME builders through loans via the British Business Bank.

Peter Williams, IMLA's Executive Director, commented: "IMLA's research reveals that the mortgage industry clearly feels that supporting development finance lending to SME builders and developers would help increase in housing output. Successive governments have struggled to meet housebuilding targets, and the lack of solutions offered by the incumbent government in its Housing White Paper shows there is a need for new ideas. IMLA is therefore calling on policymakers to explore how they can boost development finance lending.

There are several ways through which this can be achieved. As well as promoting development finance, the government should explore a scheme that guarantees loans to SME builders. Our research reveals that lenders view the biggest obstacle they face in development finance is a higher risk of builder default. At the same time, builders report that accessing finance is an obstacle to increasing their output. By launching a guarantee scheme, or boosting lending to developers via the British Business Bank, policymakers could increase the flow of development finance and improve output in the sector."