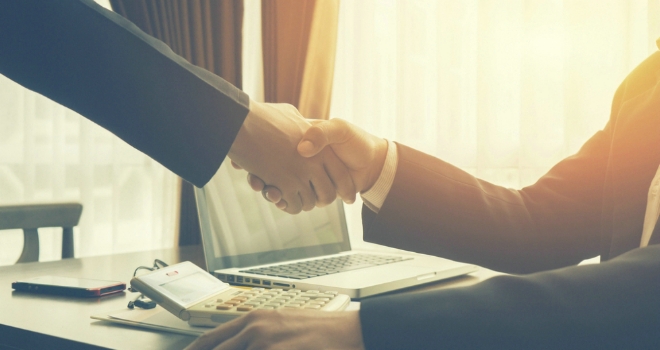 Property consultant Eddisons has recruited two new building surveyors to boost the building and project consultancy division at its Newcastle office, with further hires expected over the coming months.
Richard Steedman joins the firm from national building consultancy AA Projects, bringing design and project management experience, particularly in the education sector. He has worked in contract administration roles on a number of improvement projects for academy trusts across the North East, including at New Seaham Academy primary school in County Durham.
Richard is joined by Jonathan Reeder Scott who will work with Eddisons for 18 months as an assistant building surveyor before returning to Northumbria University to undertake the final year of his degree in building surveying. A mature student, Jonathan had eight years' specialist experience in the asbestos industry before retraining.
Both Richard and Jonathan will work alongside associate director and chartered building surveyor Adam Finch, who launched the firm's Newcastle office in January last year, and colleague Mike McGoldrick, who joined the team in July last year.
Eddisons has seen a surge in demand for its building surveying services, following its appointment on a number of property frameworks, as well as from academy schools and further education colleges that have secured funding for buildings and facilities improvements via the government's Education and Skills Funding Agency.
In the latest round of Condition Improvement Fund (CIF) bids, Eddisons secured almost £15m of capital funding for schools in the North East and across the UK to improve facilities such as dining rooms, playgrounds, changing facilities and sports pitches.
Adam Finch said: "We are really pleased to welcome Richard and Jonathan to the Eddisons team. Their skills complement those of our current people and they will both play vital roles in delivering an increased number of professional surveys and building projects, most notably for our clients in the education sector.
Richard is highly experienced in working in close professional partnership with schools and this is invaluable to the careful and successful management of projects in the 'live environment' of a school or college. Education is a highly rewarding sector to work in and, as a key area of growth for us, we are continuing to build our in-house expertise and will be making further appointments throughout 2018."